Women in Data Science, Strength and Empowerment
#WIDS2017
On Friday February 3rd, took place the Women in Data Science Conference (#WiDS2017), which happened at 80+ locations worldwide with live stream from Stanford University. It was an amazing event, where you were able to learn how many professional women are making sense out of data, their latest data science related researches in multiple domains and how they are using data science for success at their companies.
I was invited to the WIDS2017 conference at the Miami location by the WIDS Florida Ambassador, Catalina Arango. Catalina is the co-founder and CEO of Exteractions, a data management consulting company focused on data strategy and analytics. She has worked in several high growth technology startups in Operations and Analytics and has done research in the area of social media data mining. Catalina is a graduate from Wharton Business School with a BS in Operations and Information Management, Business Analytics.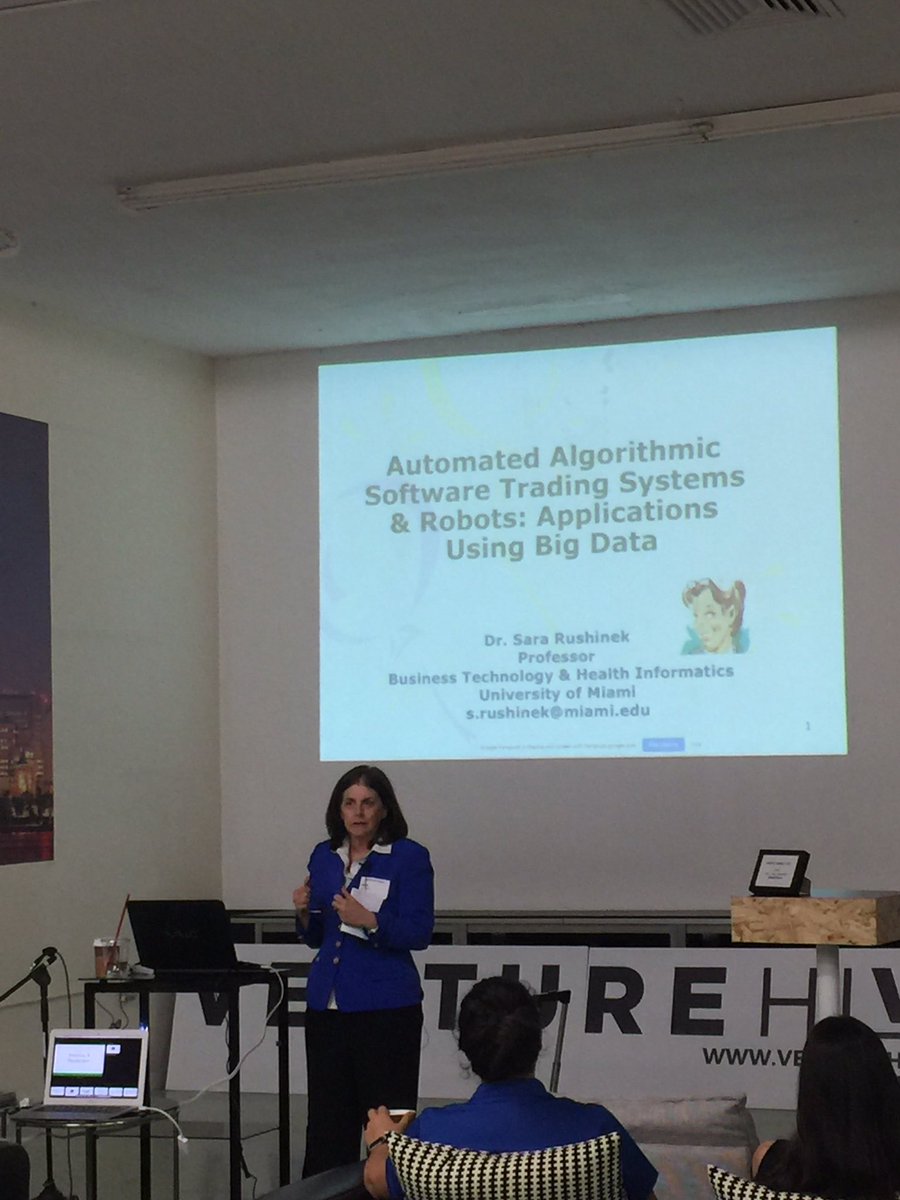 The event started off with Dr. Sara Rushinek, Professor in Computer Information Systems for the University of Miami. Dr. Rushinek is an expert in systems and artificial intelligence for automated stock trading.
She gave us some remarks on Women in Data, "Women executives leading companies, tend to perform better than those led by men— and a new study furthers that claim, finding that women CEOs in the Fortune 1000 drive three times the returns as S&P 500 enterprises run predominantly by men."
Her topic was Automated Trading Systems and the use of automated algorithmic software trading robots and how consolidated audit trails can be the watch dog, monitoring for triggers that may cause massive market fluctuations. They can also be spying on other traders in the market place while recording, webcasting, and then recasting the data in order to influence the marketplace. She gave us a demo of the use of software trading robots to create sophisticated audit trails using NinjaTrader software.
There are 6 startups using AI and machine learning in algorithm trading strategies, to make money in the stock market, and is growing fast.
[Tweet "The goal is to turn data into information, and information into insight. ~ Carly Fiorina"]
The next speaker was Rachelen Hut, a SQL developer at Hair Club Corporate in Boca Raton, FL. She is a passionate developer that is always creating better ways to export, explore and "explode" data. Rachelen gave us an introduction and demo on Power BI and R for Visualization, a powerful tool that helps data scientists visualize and share insights from their data.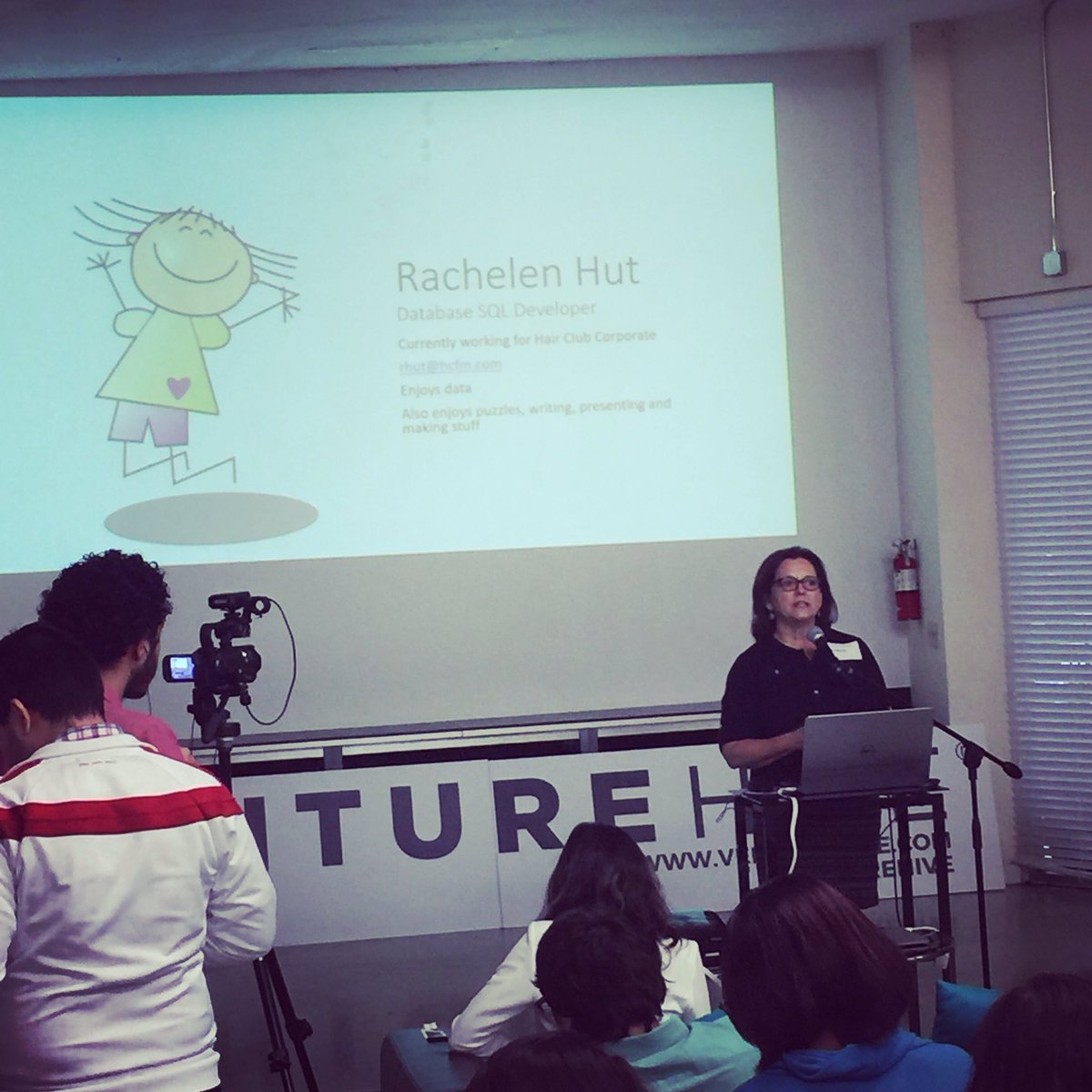 Power BI, Microsoft's data visualization and reporting platform, has made great efforts to integrate the R language. You can now import data into Power BI by using an R script, cleanse and transform other data sources coming into Power BI using R functions, create custom charts in a Power BI dashboard using the R language, she gave us some demo, share R scripts with others for use with Power BI in the R Scripts Showcase and create dashboards with Power BI desktop and R on your local machine, and share them with others using Power BI Online.
Before the Stanford live-stream we had an amazing insight on Machine Learning for Medical Imaging by Dr. Ruogo Fang, a health Data Scientist, Assistant Professor at Florida International University's School of Computing and Information Sciences, and affiliated faculty of the Cognitive Neuroscience & Imaging Center at School of integrated Science and Humanity.
Her research spans data, brain and health. She focuses on questions such as: How to evaluate brain health via mining the big medical data? Dr. Fang's current research is rooted in the big medical data and brain dynamics understanding. She is the recipient of the single-PI NSF CRII Award, Best Paper Award from IEEE International Conference on Image Processing, Ralph Lowe Junior Faculty Enhancement Award from ORAU, and Robin Sidhu Memorial Young Scientist Award from Society of Brain Mapping and Therapeutics, among the others.
Dr. Fang teaches courses at FIU's School of Computing and Information Sciences such as "Machine Learning" and "Data Mining". She told us some facts on CT scans, "Each year, about 15,000 people die because of cancers caused by radiation in CT scans". She is now researching how to reduce radiation from these scans by using math and computer technology.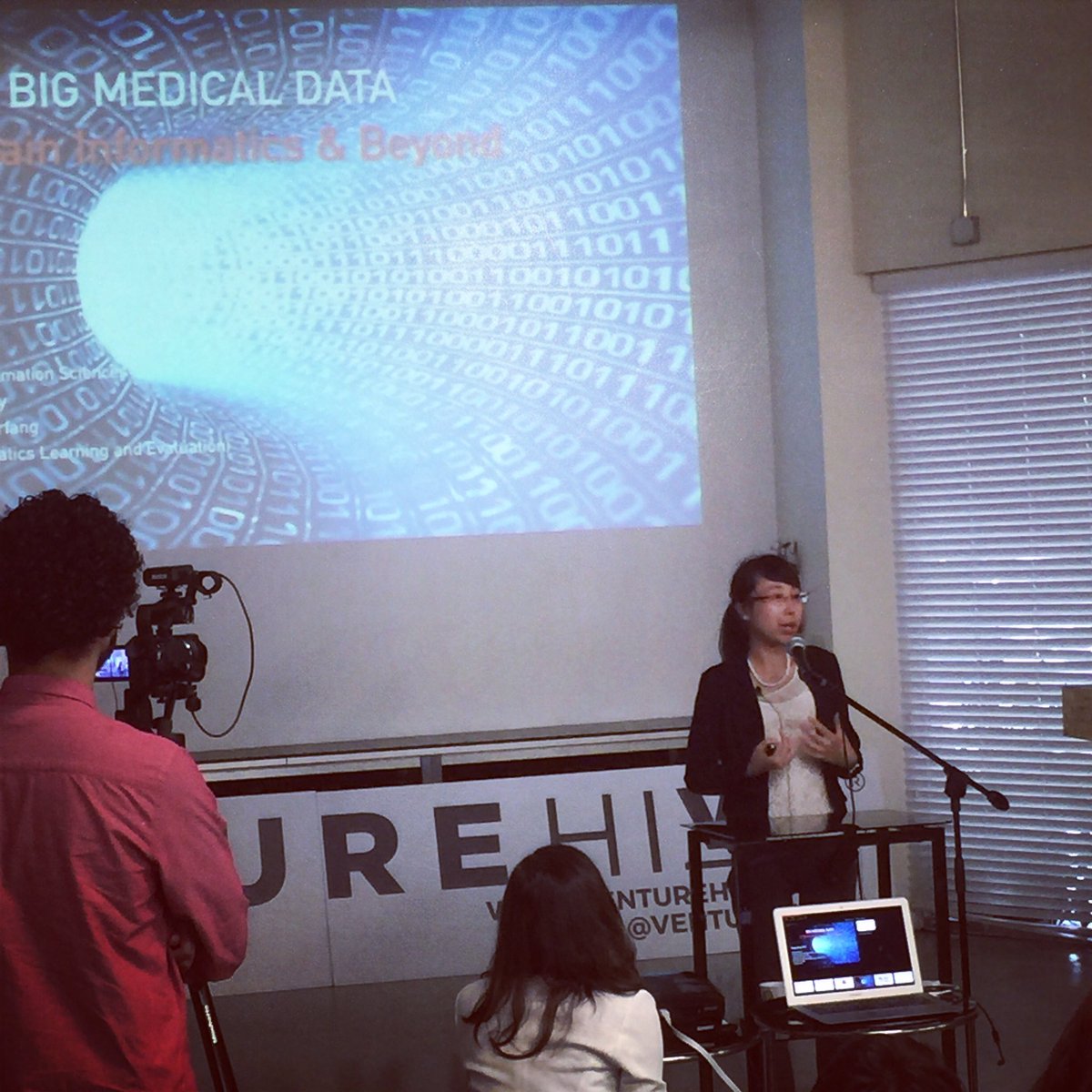 Radiation allows scans to render a clear image, and when radiation is reduced, so is the quality of that image. In her research, Dr. Fang, takes CT scan images acquired at normal radiation doses and introduces "noise" in a specific mathematical way to simulate what a scan would look like at a low radiation dose. Noise refers to irregular grainy patterns that appear in a scan and degrade image quality.
Dr.  Fang's goal is to show that using her original mathematical equation, high quality images may still be obtained without exposing patients to high amounts of radiation.
"My motivation is to use big data and technology to improve the quality of health care and reduce the risks for patients who are seeking treatment and cure,". CT perfusion scans are used to evaluate acute stroke and diagnose tumors, among other uses.
Dr. Fang has developed several mathematical algorithms and then tested and validated them on simulated data. She was able to show that the same information can be obtained, if not better, with her mathematical formula, which means decreased radiation exposure for patients.
[Tweet "With data collection, 'the sooner the better' is always the best answer. ~ Marissa Mayer"]
The live-stream begun with the remarks of Margot Gerritsen, Senior Associate Dean and Director of the Institute for Computational & Mathematical Engineering, main sponsor of the inaugural Women in Data Science conference at Stanford University. Margot Gerritsen calls for Women in Data Science to come together for social good globally.
"This new discipline, called data science, will not be exclusive to the male-dominated computer science profession, and a tidal wave of opportunity will arise for women".
There were great other keynote speakers throughout the day, to mention Mary Klawe, President at Harvey Mudd College, Dianne Green, SVP at Google Cloud, Miriah Meyer, Assistant Professor at University of Utah, Tanja Rueckert, EVP LOB Digital Asset and IoT at SAP, Janet George, Fellow and CDO at Sandisk, Megan Price, Executive Director, Humans Rights Data analysis Group, Fei-Fei Li, Associate Professor & Director of Stanford Artificial Intelligence Lab and Stanford Vision Lab, Monica Chiarini Trembley, Professor at Florida International University and Deborah Frincke, Director of research at NSA.
Here are some great of the tweets happening worldwide with #WIDS2017:
Panel on careers in data science. @WiDS_Conference #WIDS2017 pic.twitter.com/fFrZzx57e5

— Liza Donnelly (@lizadonnelly) February 3, 2017
@ChristinePreis3 speaking about SAP and IoT @SAPNextGen @AUBStanfordWiDS @WiDS_Conference #womenintech @lifeatsap pic.twitter.com/Ga45Z6tFRZ

— wissam (@SAP_UA_MENA) February 3, 2017
Dr. Rita Singh of @CarnegieMellonQ shares her wisdom on #ioTsecurity with #WiDSQatar the participants. #inspire #WiDS2017 pic.twitter.com/DhK9tI8v98

— ArabWIC Qatar (@ArabWICQatar) February 3, 2017
Incredible to be part of the @WiDS_Conference thought leadership illustrated beautifully here by @SAPNextGen – #WiDS2017 @ICMEStanford pic.twitter.com/yzDthR5waX

— Ann Rosenberg (@rosenbergann) February 3, 2017
Margot Gerritsen calls for Women in Data Science for to come together for social good globally #WIDS2017 //@SAPNextGen supports #globalgoals pic.twitter.com/3wjy4ICdOZ

— Ann Rosenberg (@rosenbergann) February 3, 2017
So interesting to hear Deborah Frincke to speak about her work at the NSA. I can see why she needs rock climbing to get her mind off work! pic.twitter.com/mibLw05pMj

— Hilary Parker (@hspter) February 3, 2017
The next generation of female #datascientists ? @WiDS_Conference @SAPNextGen #WIDS2017 in #SAP New York @_HudsonYardsNYC pic.twitter.com/AoySSFcGKk

— Anna (@AnnaWypior) February 3, 2017
Missed #WiDS2017 @Stanford ? Watch the livestream recording, available now here.
Leadership is about making others better as a result of your presence and making sure that impact lasts in your absence." Sheryl Sandberg, COO of Facebook